Overview
In Module 1: Combustion Basics, we review several core basics needed to effectively understand, install, service, and maintain todays oil burners. The key highlights of the module include:
A detailed review of The 3 T's of Combustion: Time, Temperature and Turbulence
An examination of the need for draft control on burner operation including: a) how to correctly install a burner, b) what type of draft control to use with each type of burner and why and, c) the impact on flame quality and appliance efficiency if installed incorrectly
A detailed review of the basics of fuel pumps including: a) Single-stage vs. 2-stage, b) Single-pipe vs. two-pipe systems and when to use each, c) Benefits of the CleanCut pump, d) Understand how the term "vacuum" relates to oil supply and oil pump performance, e) Impact of air leaks on combustion and burner performance, f) How to conduct a pump pressure cut-off test, g) Understand and apply the principles behind the Pump Pressure Chart and the impact of pressure on oil atomization
The session is approximately 58-minutes and includes a 35-minute presentation followed by a 25-minute Q&A Session with our Technical Specialist, Jim Todd.
MODULE 1 RECORDED SESSION IS AVAILABLE ON-DEMAND
Register Today for Immediate Access to:
Video of the Recorded Training Session

Video of the Q&A ONLY Session

PDF of the Presentation Slides
Instructor:
Jim Todd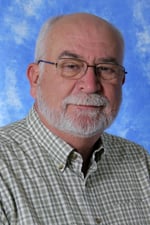 Based in Watertown, CT, Jim has been in the HVAC industry for over 35 years. His career began driving a range oil truck and progressed into service, management, system design, and expert witness work. He holds a Connecticut S1, Unlimited Heating and Cooling Contractors license, various HVAC certifications, He is also a national member of OESP and a published vocational author.
Jim's career as a vocational educator began in 1979, specializing in the mechanical trades. His career as an educator includes 20 years as an evening Vocational Instructor within the Connecticut Trade School system training plumbing and heating apprentices.
Presently he is a Technical Sales and Support Leader for R.W. Beckett working directly with numerous customers, wholesalers, sales, and factory engineers and OEM personnel, performing technical support and training. His broad knowledge, analytical skills, and experience are also tapped for field root cause investigations and as an expert witness. Jim also works directly with design, development, and application engineers. These skills, combined with his commitment to the trade, make Jim a highly regarded as a technical resource and trainer.