Overview
In Module 2: Head Selection and Settings, Igniters, AF/AFG Burners, we review many key setups tips that have made the AF and AFG burners the most widely used residential oil burner in the United States. The modules highlights include:
AF vs AFG, what is the difference and why!
Various styles of "F" type burner heads
How to apply the Beckett T-501 and T-650 gauges
Setting the "Z" dimension. Easy with the Beckett Z gauge.
Learn to easily remove, install and adjust the M series air tubes on the AFG burners
Understand the benefits of solid-state igniters

What is the process for testing an igniter?
What numbers should you be looking for?
The session is approximately 60-minutes including a presentation and Q&A Session with our Technical Specialist, Jeff Rozga.
MODULE 2 RECORDED SESSION IS AVAILABLE ON-DEMAND
Register Today for Immediate Access to:
Video of the Recorded Training Session

Video of the Q&A ONLY Session

PDF of the Presentation Slides
Instructor:
Jeff Rozga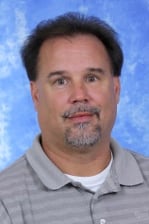 Jeff has been with Beckett Corporation for over 40 years and currently serves as Technical Trainer in Northeast Ohio. He provides training to contractors, instructors and distributor personal. Jeff's areas of responsibility have included manufacturing, product development, field applications and troubleshooting burner systems. He has taught over 800 classes in the United States and Canada on oil and gas fired heating systems along with electronic controls. Jeff currently serves on the Education Committee for Oil Energy Service Professionals (OESP). Prior to that, Jeff also served on the Nate Technical Committee for over 10 years.