Overview
In Module 4: Four-Step Burner Set-up — the final session of Series 1: The Basics of Oil Burners — we keep it simple focusing in depth on the 4-Step Burner Set-Up procedure. This includes:
What to do first, learning the recommended pre set-up procedures
Where to locate the sampling hole for drawing a smoke test
Good vs bad! How to read and understand the Bacharach oil burner smoke scale
Adjusting your CO2 and O2. How does each affect combustion?
Wet Kits (yes, they're still out there)

What are they?
How to use and maintain.

Final Pointers:

When you arrive for a service call, what might have changed?
How to leave a job site
Troubleshooting tips from one of the leading technicians in the industry
This session is approximately 92-minutes and includes a presentation and Q&A with our Technical Specialist, Jeff Rozga.
MODULE 4 RECORDED SESSION IS AVAILABLE ON-DEMAND
Register Today for Immediate Access to:
Video of the Recorded Training Session

Video of the Q&A ONLY Session

PDF of the Presentation Slides
Instructor:
Jeff Rozga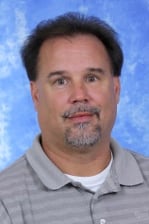 Jeff has been with Beckett Corporation for over 40 years and currently serves as Technical Trainer in Northeast Ohio. He provides training to contractors, instructors and distributor personal. Jeff's areas of responsibility have included manufacturing, product development, field applications and troubleshooting burner systems. He has taught over 800 classes in the United States and Canada on oil and gas fired heating systems along with electronic controls. Jeff currently serves on the Education Committee for Oil Energy Service Professionals (OESP). Prior to that, Jeff also served on the Nate Technical Committee for over 10 years.